Channeling our energy into three primary business domains.
We are the Unitika Group.
Polymers
Polymer technology forms the core of Unitika's business operations. These are largely divided into two areas; films and plastics. While continuing to strengthen our global marketing activities, Unitika is enhancing the synergy between its respective business areas and partner companies to take our polymer technologies global.
Performance materials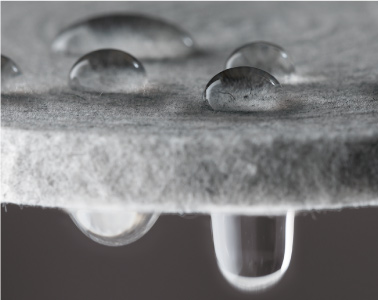 Our performance materials include activated carbon fibers, glass fiber & fabrics and glass beads,nonwoven fabrics,industrial materials. Due to the properties and high potential of these materials, they are found in a range of niche applications. With a view to expanding this business domain, Unitika is channeling its energy into developing tailor-made products to address a range of product requirements and applications.
Fibers & Textiles
The market for fiber and textile products is seeing a shift, moving from Asia to countries in the west. While working to enhance collaboration with Unitika Trading, one of our Group companies, in addition to clothing and industrial materials, we are also looking to the manufacture and sale of final products and expanding our overseas production facilities with a view to further global expansion.