MARIX AX
Highly-functional polyester-spunbond nonwoven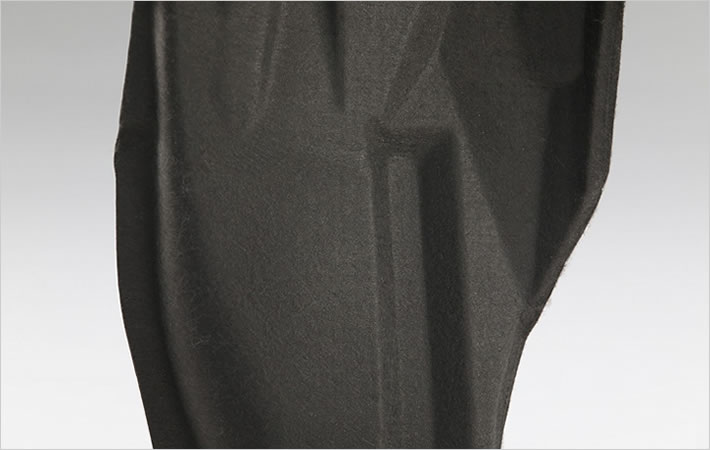 Features
1. Air permeability
Air and Steam can be passed through.
2. Weight saving
Lighter weight comparing to plastic boards.
3. Stiffness
Can make excellent stiffness after molding.
4. Molding
Can design looks like plastic and fibrous texture by heat and pressure conditions.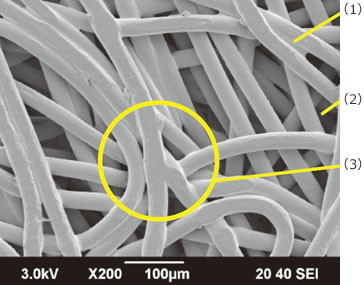 (1)Core(PET)/ Sheath(Co-PET) Continuous filament
(2)Porous structure → Air permeability, Thermal insulation, Sound insulation
(3)Strong bonded among the filaments
Comparison with other items
MARIX AX vs Plastic board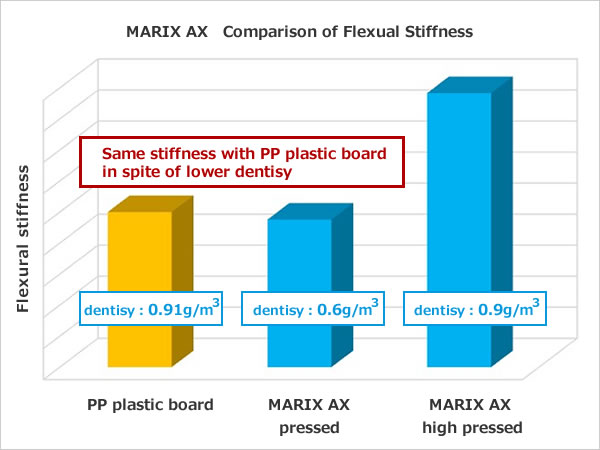 ・Stiffness and touch can be designed by changing pressure.
・Weight can be reduced because of lower dentisy with same stiffness,
compared to general plastic board.