Introduction of Individual type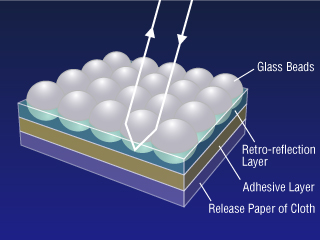 High Intencity type conformed with European Standard EN ISO20471(High-Visibility Clothing), which has approx.
3to5 times of higher retor-reflectivity performance rather than encapsulated type.
This is because this type has no film on the reflective surface, and half-hemisphere of high index glass beads is exposed.
Durable for washing, and best suitable for the clothing such as uniform, vest, sports apparel, and other bag and shoes.