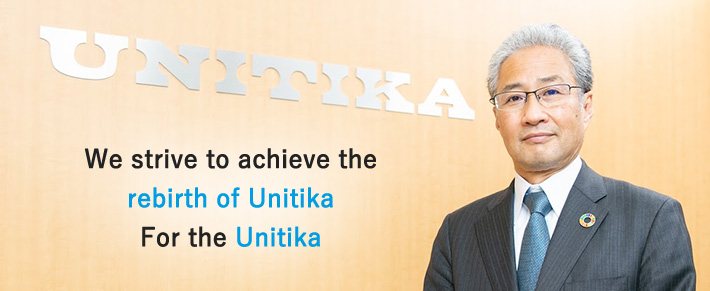 Our company was first established in 1889 as Amagasaki Boseki, and in 1969, after a corporate merger with Nichibo and Nippon Rayon, the company was restarted as Unitika, an integrated textile company. In the years that followed, we diversified our business through the application of our textile technology. Today, as a functional material manufacturer, we are pushing forward our Polymers, Performance Materials, and Fibers & Textile businesses.
We recently formulated the G-STEP30 long-term vision as the desired image of the Unitika Group. The base of the long-term vision is our corporate philosophy "contributing to society by connecting people's lives and technology". Based on this, we will realize three lives "Safe and Secure Life", "Convenient and Comfortable Life", and "Life Coexisting with the Environment", through which we will contribute to the SDGs as our ultimate mission. The aspiration of the long-term vision is to be a "company that is continuously chosen by customers." We will work to realize this aspiration by deploying measures for the three Gs (Growth, Global, Governance) in the new medium-term management plan, which was formulated at the same time as our long-term vision.
Finally, we will continue to stand in the forefront with the spirit of "For the UNITIKA," and with the unified spirit of all of our employees, we strive to grow continuously and to achieve the rebirth of Unitika.
Shuji Ueno President and CEO