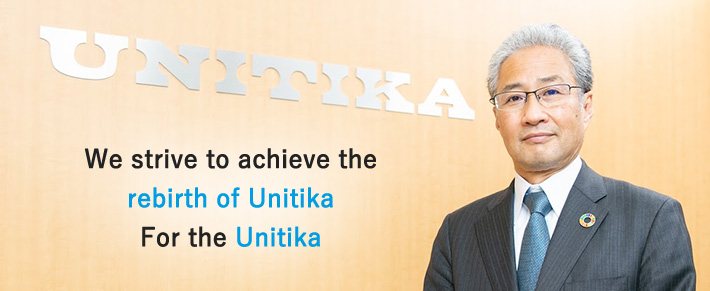 Our company was first established in 1889 as Amagasaki Boseki, and in 1969, after a corporate merger with Nichibo and Nippon Rayon, the company was restarted as Unitika, an integrated textile company. In the years that followed, we diversified our business through the application of our textile technology. Today, as a functional material manufacturer, we are accelerating our global development with our high polymer, functional material, and textile businesses.
In "Vision 2020," our long-term corporate vision, we present the future outlook of Unitika Group. To fulfill this vision, we formulated our new medium-term management plan, the core of which comprises the promotion of our growth strategy and the reform of our business portfolio. We are committed to driving this plan forward steadily and with speed, while leveraging our new management structure. To achieve this, we intend to return to our founding principles to reform our corporate culture.
Finally, we will continue to stand in the forefront with the spirit of "For the UNITIKA," and with the unified spirit of all of our employees, we strive to grow continuously and to achieve the rebirth of Unitika.
Hiroyuki Shime President and CEO