Features of nonwoven fabric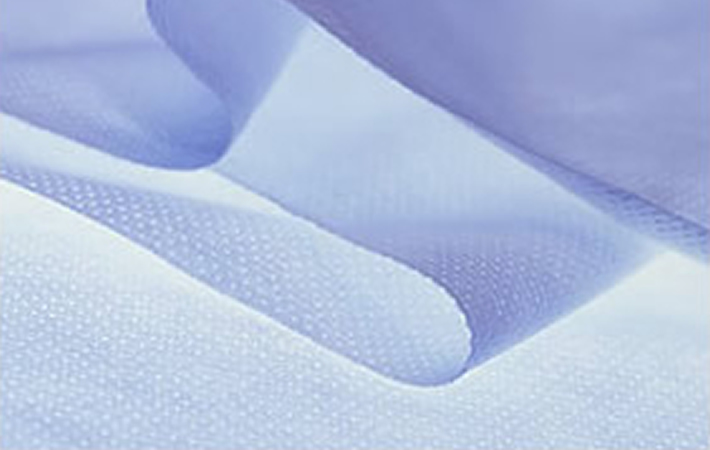 Many different types of nonwoven fabric can be produced by selecting a different manufacturing method or raw material and designing a different thickness or density. Properties suitable for a specific use or purpose can also be added.
Unlike cloth made by weaving filaments in a matrix, nonwoven fabric, formed by putting randomly piled filaments together, has no vertical or horizontal directionality and is dimensionally stable. In addition, a cut portion does not fray.
Unlike traditional types of cloth and fabric, nonwoven fabric does not require a weaving or knitting process, thus allowing low-cost production and facilitating mass production.
Unitika's nonwoven fabrics
Spunbond method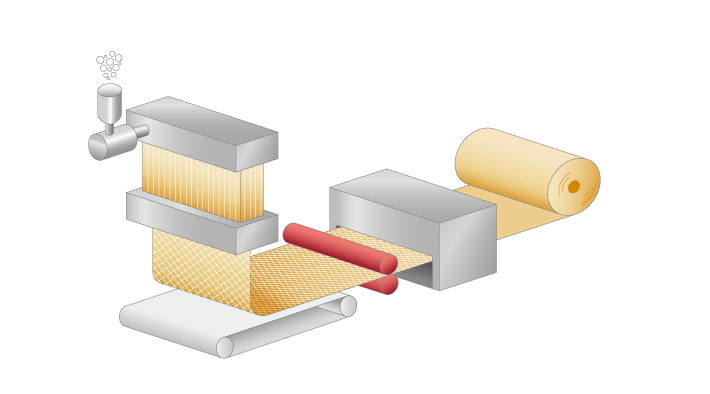 Raw materials used for Unitika's spunbond nonwoven fabric
Spunlace (hydroentangling) method
Raw materials used for Unitika's spunlace nonwoven fabric