Tunnels
Reinforced ELEVES for row coverings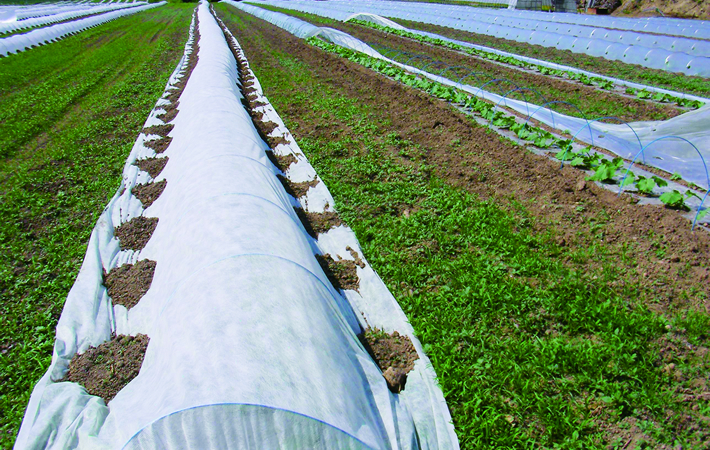 Reinforced ELEVES for row coverings is a row covering material produced by enhancing the existing ELEVES for agricultural usage. Laminating polyethylene woven fabric gives increased strength, preventing the Spunbond nonwoven from being damaged by fixed pins and thus making it usable even in windy areas.
Features
Laminating cloths together gives the product high tearing strength and tensile strength.
Supports appropriate translucency, air permeability, and hygroscopic property.
MARIX for agricultural usage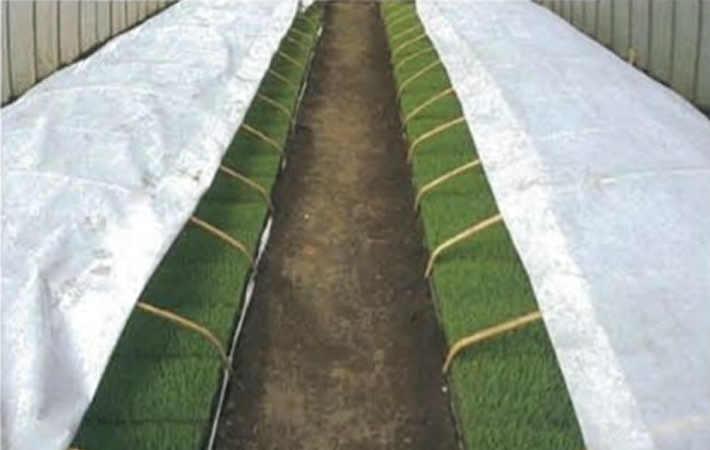 MARIX for agricultural usage is Unitika's familiar long-selling brand of agricultural material. The product has a number of excellent features that make it suitable for use as the tunnel material.
Product specifications
Main application
Tunnels
Product name
Item.No
Reinforced ELEVES
for row coverings
S0153SPR
MARIX
for agricultural usage
20307WTD
Specification
Roll length
100m
50m/100m
Width 105cm
○
135cm
○
150cm
○
180cm
○
210cm
○
○
235cm
○
240cm
○
270cm
○
○
300cm
○
○
Standard
physical
properties
Thickness
0.10
0.13
Water permeability (%)
20
87
Shading rate (%)
30
40
* Measurement method
Thickness : JIS L-1096
Water permeability : Shall be tilted at 15 degrees
Shading rate: corresponding to Test Standard JIS L-1913
* Revision might be made without notice as additional information and experience are obtained.