Medical Materials
Gauze and antiseptic cotton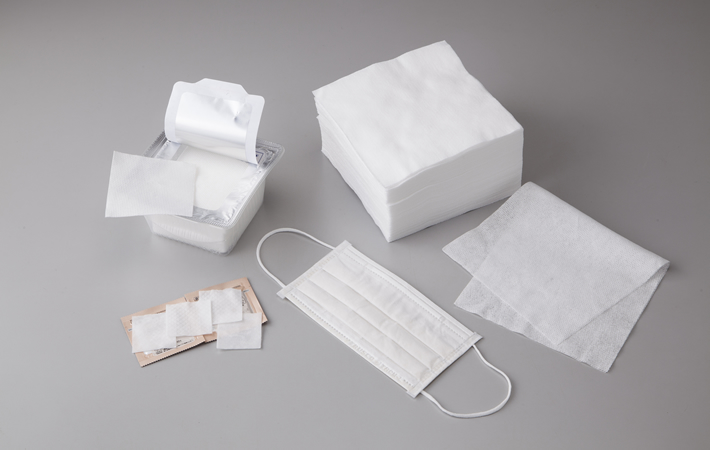 Our Cotton Spunlace is not only used in gauze and antiseptic cotton, also used it for medical applications.
Made of natural material of cotton, this nonwoven fabric is kind to the skin and environment-friendly.
Gowns and drapes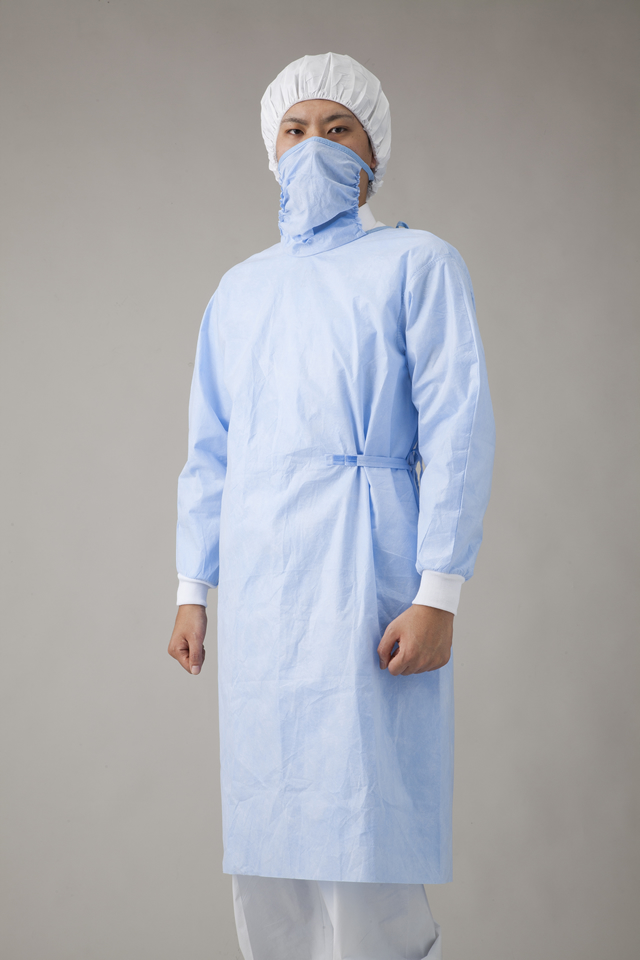 ELEVES is used as the material for surgical gowns and drapes.
Disposable materials that are clean, lightweight, comfortable, and safety-conscious are now widely used from the perspective of infection prevention, replacing reused materials made of cotton cloth or other type of fabric.
Taking advantage of the features of its materials - softness of polyethylene and high strength of polyester - ELEVES minimizes the generation of lint and enables safe electron beam sterilization.
ELEVES can be post-processed to give it added values such as high water pressure resistance, anti-static property, alcohol repellent property, and virus protection performance.
Protective clothing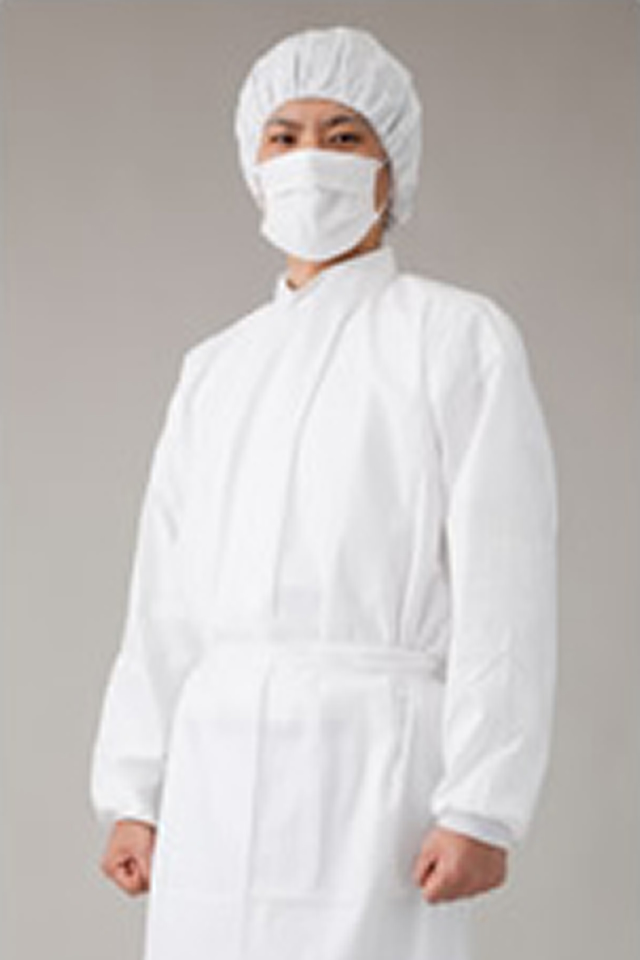 ELEVES is used in parts of high-performance infection protection suits and chemical protective gear.
A nonwoven fabric made of filaments with a double-layered structure of polyethylene and polyester, ELEVES combines the flexibility of polyethylene with the high strength of polyester.
This feature eliminates the shortcomings of conventional protective clothing (heavy, thick, insufficiently strong, etc.), earning the product a very high reputation.
In addition to industrial applications such as asbestos removal and oil handling work, this nonwoven fabric is widely used in protective gear for emergency personnel and firefighters as well as in influenza infection protection suits.