Spunbond method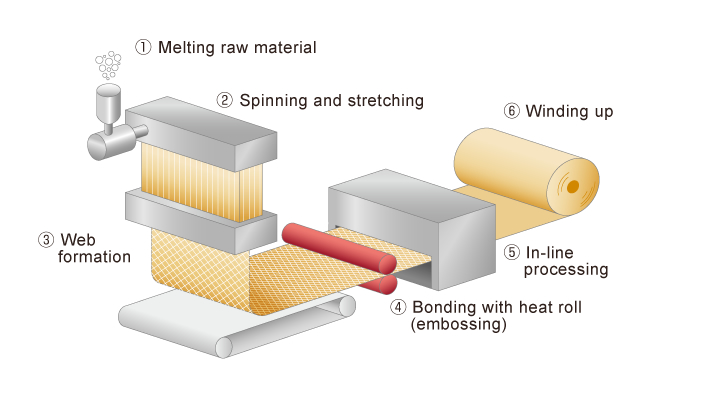 Melt polymer chips(raw material).
Form filaments by spinning the molten polymer and stretching the molten filaments.
Separate and spread fiber bundles of many filaments, and lay down the fibers on a net to form a web.
Bind the fibers in the form of a sheet through thermal bonding and perform embossing.
Perform special in-line processing such as calendar processing.
Wind up the sheet.
Spunlace (hydroentangling) method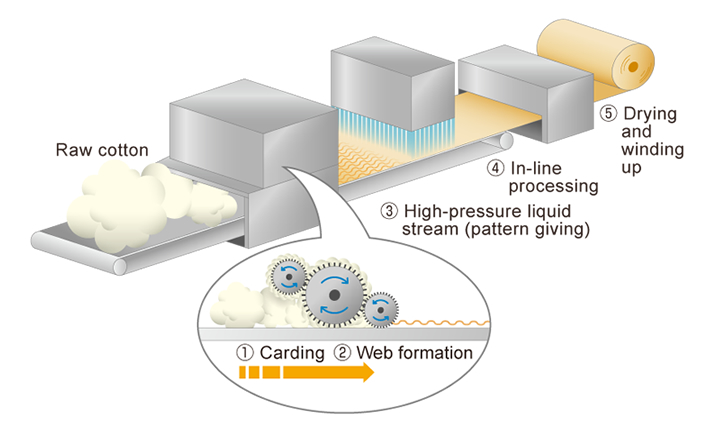 Organize fibers by carding.
Form a drylaid web.
Staple fibers are entangled together by high-pressure liquid stream, and form a nonwoven fabric.
Perform special in-line processing.
Dry and wind up the sheet.